Birmingham – March 2021 – Centaur Travel choose uTrack Software as their technology partner for their "door to door" Commuter service from Canary Wharf & London to Sevenoaks, Tonbridge and Tunbridge Wells.
The combination of the uTrack Platform and Tracker solution will provide Centaur Travel Commuters with a live bus tracking solution when traveling in and out of London.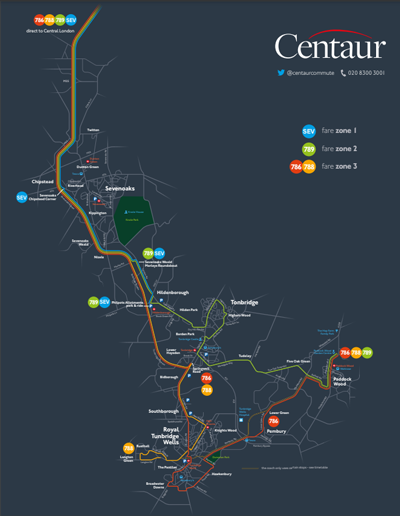 Taking GPS data from their telematics provider and integration with their current back-office solutions avoids introducing any additional administration and leverages existing investments.
Operations, Customer Service & Planning now have the tools to improve their commuter customer journey on a day-to-day basis with a more reliable & punctual services while also providing the convenience of the most accurate bus stop arrival information on their phones, tablets or desktops.
Centaur Travel was formed in 1975, with an ambition to provide safe, reliable transport at great value. It is our people and our approach that makes us different because we appreciate that our role in transport extends beyond just the journey. Our mission is to help people and organisations move conveniently while reducing their costs and environmental impact.
uTrack Software was founded in December 2010, headquartered in Dublin, Ireland providing software-based technology for the public transport industry in Europe & North America. uTrack's clients carry over 2 billion passengers annually on their services across School Buses, Urban Bus, Rail and Intercity Coaches.