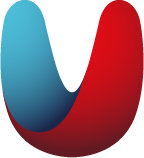 This Policy was las updated on 14 March 2023
This privacy policy sets out how Heteronomy UK Limited, Autonomy Limited or any other company within the same group (known as uTrack, we, us) use any information that you give us when you use https://utrack.com/ (our site).
We are committed to protecting your privacy. If we ask you to provide certain information which can identify you when using our site we will use it in accordance with this privacy policy.
We may change this privacy policy from time to time by updating this page. Please check this page from time to time to ensure that you are happy with any changes.
What information we collect
We may collect the following information:
name
contact information, such as your address, email address or phone number;
we may also ask you for information when you report any problem with our site;
if you contact us, we may keep a record of that correspondence;
if you apply for a job and send to us your CV or covering letter, we may also keep additional information such as: (i) date of birth, (ii) phone number, (iii) address, (iv) ID or passport, (v) details of your qualifications, skills, experience and employment history, (vi) interests and hobbies and any other information provided to us with the purpose of being employed, (vii) information about your entitlement to work in the UK, (viii) interview and assessments, (ix) references from former employers;
we may also collect, store and use the following 'special categories' of more sensitive personal information: (i) equal opportunities monitoring information or (ii) whether or not you have a disability for which the company needs to make reasonable adjustments during the recruitment process;
we may also ask you to complete surveys that we use for research purposes, although you do not have to respond to them;
details of your visits to our site including, but not limited to, traffic data, location data, weblogs and other communication data, whether this is required for our own billing purposes or otherwise;
Please take care in what you disclose to us. You give your express consent to us using such personal data as set out in this privacy policy.
What we do with your information
We use this information to:
understand your needs, to provide you with a better service.
ensure that content from our sites is presented in the most effective manner for you and for your computer or device.
provide you with news, information, products or services that you request from us or which we feel may interest you, where you have consented to be contacted for such purposes.
carry out our obligations, including without limitation account management, customer care, processing your applications and monitoring and maintaining the quality and security of our network and services.
allow you to participate in interactive features of our service, when you choose to do so.
notify you about changes to our service.
We may also use your data, or permit selected third parties to use your data, to provide you with information about goods and services which may be of interest to you and we or they may contact you about these by post or telephone.
We will only contact you by electronic means (e-mail) with news related to transport industry and technology or information about our products, services, events and jobs.
Your data may be held outside the UK or outside the European Economic Area where different laws, rights and protections exist in respect of personal data.
We may collect information about your computer, including where available your IP address, operating system and browser type, for system administration and to report aggregate information to our advertisers. This is statistical data about our users' browsing actions and patterns and does not identify any individual.
Cookies are small text files that are placed on your computer by websites that you visit. They are widely used in order to make websites work, or work more efficiently, as well as to provide information to the owners of the site. The table below explains the cookies we use and why.
| Cookie Id | Description | Domain | Duration |
| --- | --- | --- | --- |
| | CookieYes sets this cookie to remember users' consent preferences so that their preferences are respected on subsequent visits to this site. It does not collect or store any personal information about the site visitors. | | |
| | The website's WordPress theme uses this cookie. It allows the website owner to implement or change the website's content in real-time. | | |
| | Google Analytics sets this cookie to store and count page views. | | |
| | Google Analytics sets this cookie to calculate visitor, session and campaign data and track site usage for the site's analytics report. The cookie stores information anonymously and assigns a randomly generated number to recognise unique visitors. | | |
| | Description is currently not available. | | |
| | Description is currently not available. | | |
| | Description is currently not available. | | |
For the same reason, we may obtain information about your general internet usage by using a cookie file which is stored on the hard drive of your computer or other device used to access our site.
Cookies contain information that is transferred to the drive of your computer or device. They help us to improve our sites and to deliver a better and more personalised service. They enable us:
To estimate our audience size and usage pattern.
To store information about your preferences, and so allow us to customise our sites according to your individual interests.
To speed up your searches.
To recognise you when you return to our sites. 
These cookies are used to collect information about how visitors use our site. We use the information to compile reports and to help us improve the site. The cookies collect information in an anonymous form, including the number of visitors to the site, where visitors have come to the site from and the pages they visited.
We are committed to ensuring that your information is secure. To prevent unauthorised access or disclosure, we have put in place physical and electronic procedures to safeguard and secure the information we collect online. Be aware that the transmission of information via the internet is not completely secure. Although we will do our best to protect your personal data, we cannot guarantee the security of your data transmitted to our sites; any transmission is at your own risk. Once we have received your information, we will use strict procedures and security features to try to prevent unauthorised access.
Controlling your personal information
Other than for the purposes mentioned in this policy, we will not sell, distribute or lease your personal information to third parties unless we have your permission or are required by law to do so.
Under the Data Protection Act 2018 and GDPR, you may request details of personal information which we hold about you. If you would like a copy of this information, please contact us at: info@utrack.com
If you have any questions about this Privacy Policy please send an email to: info@utrack.com
If you believe that any information we are holding on you is incorrect or incomplete, please contact us as soon as possible and we will correct the information we are holding.