The impact of utilising real-time information in Public Transport.
Real-time information has become a huge game-changer in various other transport and logistics sectors. From Uber to Amazon, sending and receiving real-time information has become the new benchmark for optimising operations and building a business that revolutionises the customer experience. Coach transport is starting to see this change as well with technology disrupters like uTrack in the market. However, across the industry, there are still many problems being caused by a lack of accurate real-time information – see our previous blog on 'The problem with public transport information'. This is why we created Origin, to help speed up the process of change across the industry and bring accurate real-time information to both small and large operators.
With Origin, it combines all your live  data in real-time from ticket machines, telematics, and more  feedings into one  system that provides the most  accurate view of your operations. Enhanced with third-party data feeds  to  factor the impact of congestion, road incidents, and localised weather on the efficiency of your network.
There are many benefits of Origin's enhanced real-time information, but here are the main assets that Origin gives operators.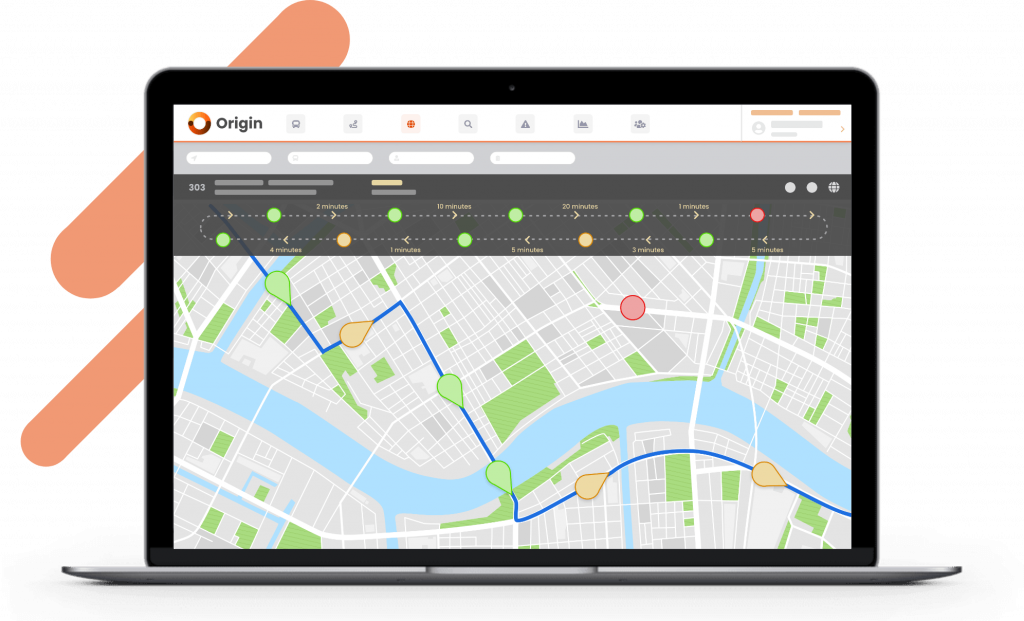 Most accurate source of real-time information
You can see exactly how your services are operating live and where the areas that need improvements are. Origin then also takes into consideration external factors that will affect your service such as weather or traffic and allows you to see how these external factors are impacting your service. This then allows you to accommodate for these factors.

If incidents happen, you can see them live on a holistic level and respond quickly. Allowing you to inform passengers fast and avoid leaving them frustrated and uncertain of the reliability of your service.

Provide better information to passengers
You can give passengers a more realistic and accurate picture of service. Meaning that they are not angered by incorrect arrival/departure times being displayed to them.

When your data is accurate and real-time, you can give more confident and regular updates to your customers, improving the experience they receive on your service and encouraging them to continue to use it.

Proactively manage your network
If there are any issues happening on your service regardless of whether they are caused by internal or external, you will be alerted in real-time, so they can be dealt with instantly.

A holistic view of your network in real-time allows you to find consistent points of inefficiency so that improvements can be made even while the service is still running. An example of this would be an issue at a specific stop on a route, this means that there is a problem that needs to be relayed to subsequent services using that route. Origin would allow you to pinpoint these subsequent services and make changes so that potential issues are avoided.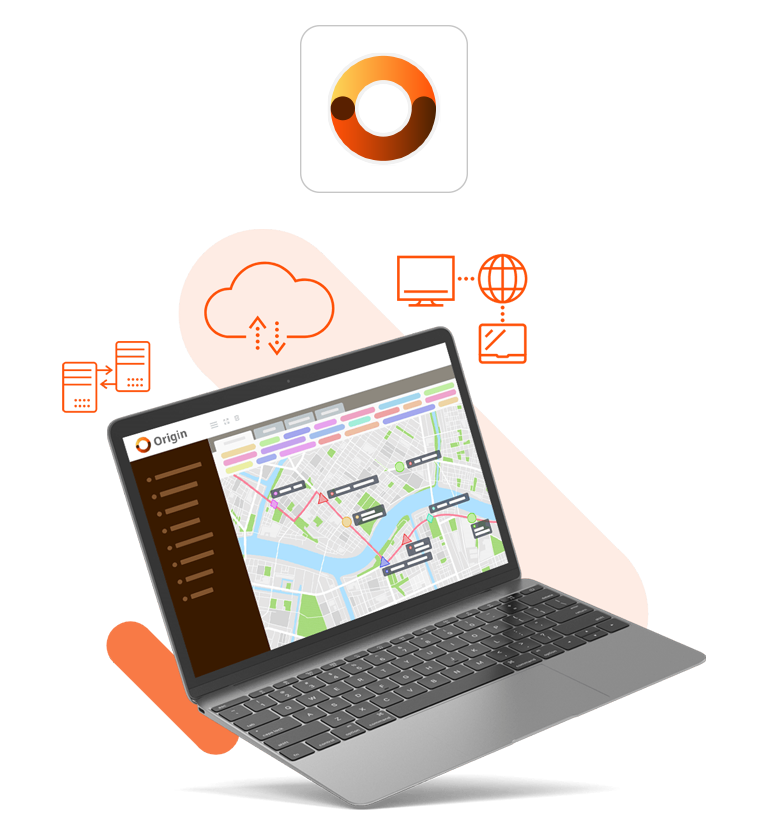 Origin
Making operational excellence the standard across the transport industry.