Birmingham – 12th July 2023 – Attending the Urban Mobility Partnership inaugural summer Summit 2023 yesterday in Birmingham was quite an interesting way to spend an afternoon (having the event in a brewery maybe have helped with high attendance 🙂).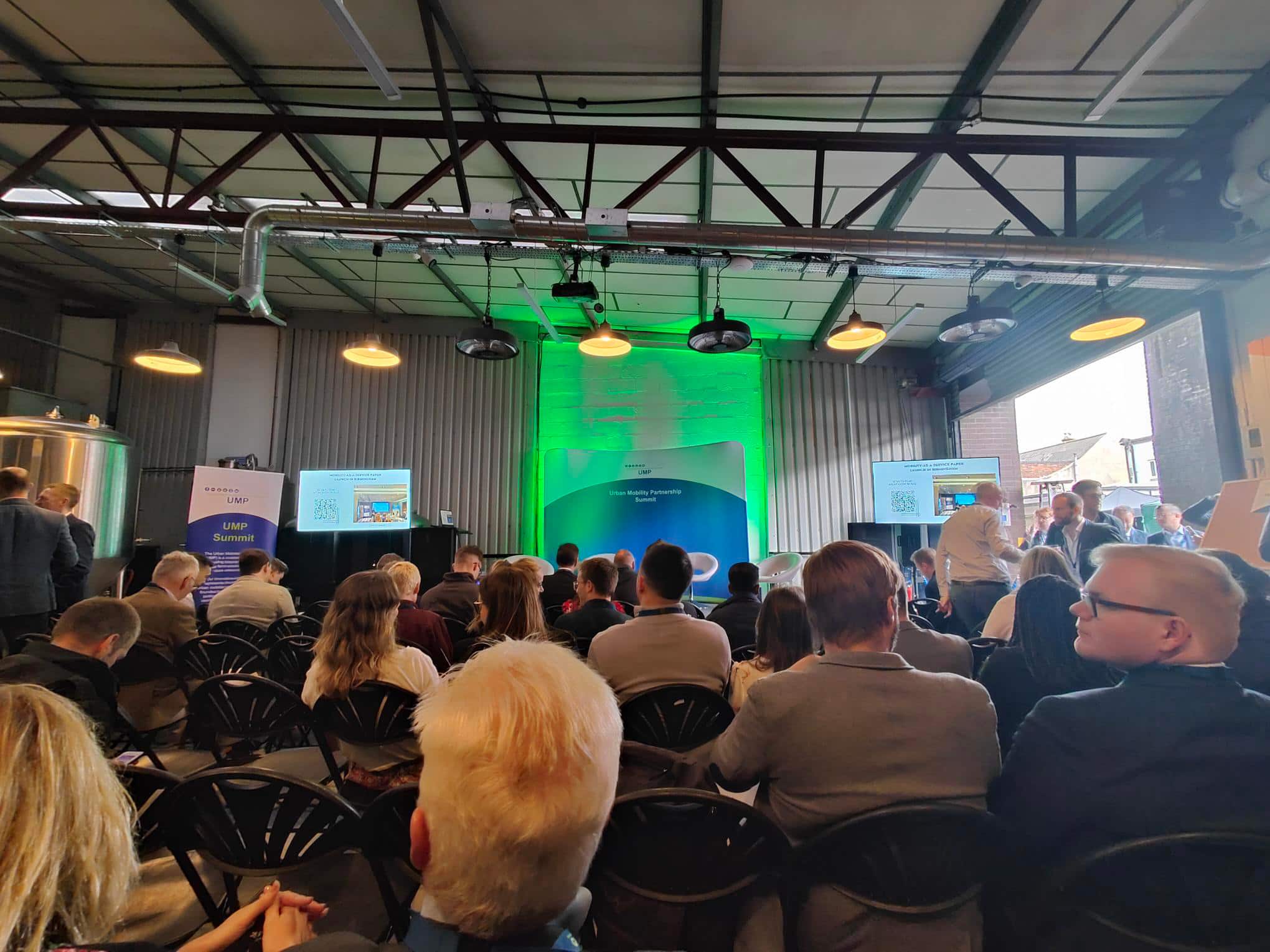 The first panel "Integrating shared mobility & public transport into the physical realm" addressed what is required to enable mobility hubs with services such as eScooters, Bike Sharing and Public Transport to provide people with an alternative to the private car. Representatives from Dott, Brompton Bikes and England's Economic Heartland provided a real insight into the challenges of competing for space, however the key takeaway was how the industry can promote a "community hub" that not only promotes shared mobility, but also a destination with facilities that would attract the community (toilets, coffee shops, etc).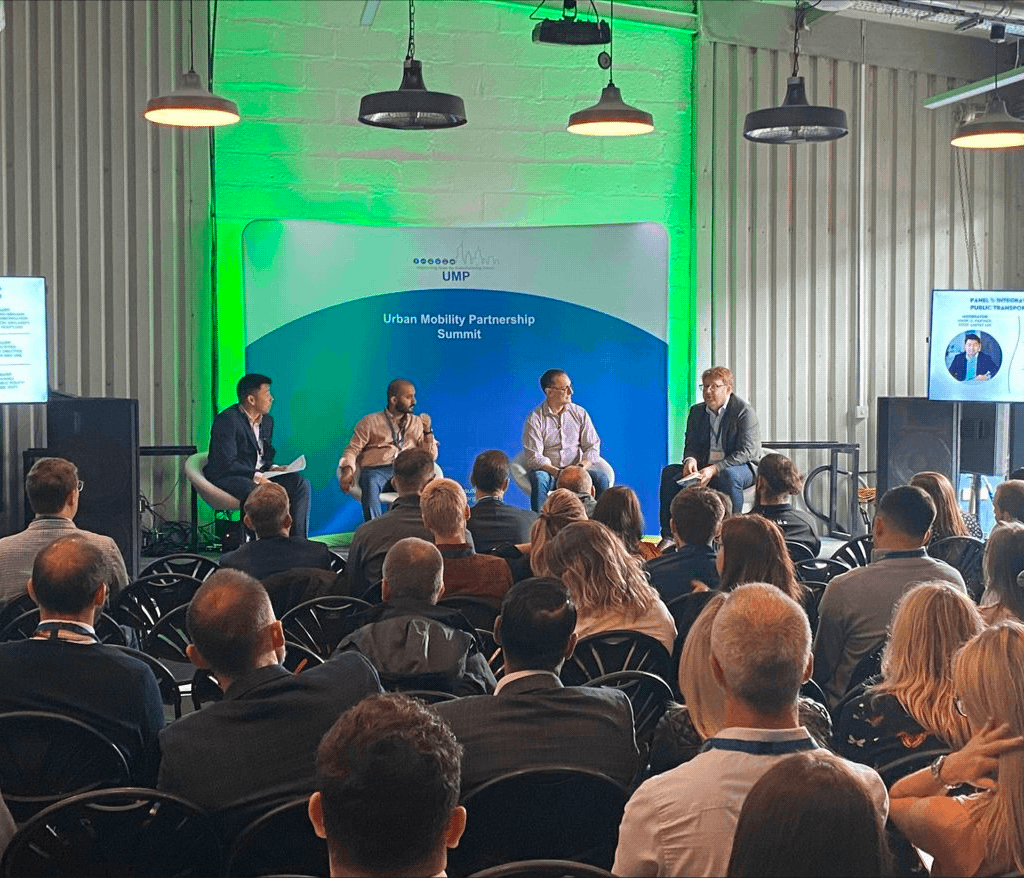 The discussions in the 2nd panel "Public transport innovation – ticketing and integration" focused around innovations within ticketing, highlighted the challenges of providing a seamless passenger experience traveling across networks and operators. London was repeatedly referenced as best practise particularly the effectiveness of daily capped fares and the use of contactless. An interesting area of discussion related to how travel patterns have changed post pandemic and how transport providers had to bring more flexibility around fares. The £2 bus fares have also had a major positive impact on the return of patronage, as well as easing the impact of inflation on passengers.
One of the takeaways was understanding how the journey consideration and planning phase influences the mode of travel. Lack of consistent information or alternative travel options is limited by the gatekeeper, which in the age of smartphones generally means Google Maps or Apple Maps determine passengers travel choices. Open Data and better integration of the ticket purchasing process into the Google and Apple ecosystems, might reduce the necessity for local authorities and commercial operators to develop their own apps, while increasing utilisation of public transport.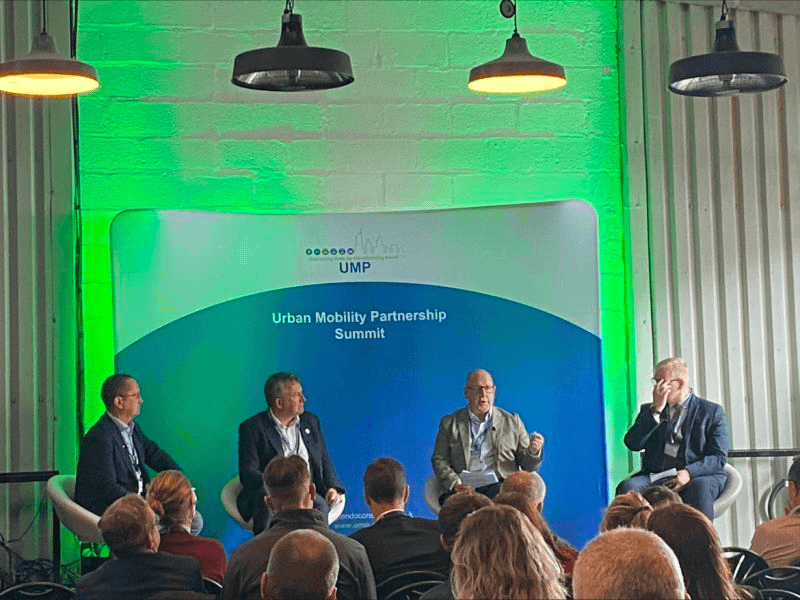 The 3rd panel "The Future of Urban Transport Systems" primarily focused on political challenges around parking and LTNs. The difficulty of balancing the competing needs of urban vs rural communities was something I hadn't considered, as well as the barriers created by misinformation and social activism against councils trying to invest in change.
The DfT representative highlighted their efforts to encourage a mode shift to active shared travel but also that it needed to be a real and commercially viable alternative.
Conduent did highlight how local authorities/councils could adapt their tenders to embrace innovations in technology that would reduce the costs of services and potentially bring some creative controls around deliveries such as booking slots for the free loading bays.
My takeaway was councils and local authorities need greater local powers to control decisions that impact their communities – reducing the administration overhead for TROs, flexibility on funding and project prioritisation.
The 4th panel "Transforming Corporate Travel" had representatives from Brompton (moderating), Enterprise, NHS and Liftango. This was a pretty lively discussion, but the most interesting area were the examples where the NHS (largest employer in the UK) were encouraging their single occupancy car users (68% of all journeys) to travel via shared services – car pooling, park & ride, bus, train, etc.
The scenario of spending £30m on building an additional multi-storey car park at the hospital or using the funding to create a shuttle bus service to employees and visitors was an example of more effective use of space and budgets. Using nearby existing free parking facilities such as large supermarket car parks that would benefit from additional footfall from NHS employees/visitors, while also reducing congestion in/around the hospital.
Overall, it was worthwhile attending and prompted a lot of debate during the intervals. I didn't get to stick around for the after party in the brewery but look forward to the next UMP event. Thanks for the sponsors Enterprise, Brompton, Stagecoach, Conduent, Dott, Foot Anstey and Trainline for hosting a very well organised inaugural event.
Urban Mobility Partnership (UMP) is a coalition committed to providing long-term leadership and near-term solutions to improve future urban mobility. Our innovative partnership represents the breadth of the urban mobility landscape. We were founded to ensure that effective policy at a national, regional, and local level, combined with new technology, supports better mobility and helps tackle the major challenges of congestion, air quality and climate change.
uTrack Software was founded in December 2010, headquartered in Dublin, Ireland providing software-based technology for the public transport industry in Europe & North America. uTrack's clients carry over 2 billion passengers annually on their services across School Buses, Urban Bus, Rail and Intercity Coaches.