At uTrack Software Solutions, we embrace agile methodologies and prioritise continuous improvement. This is why are excited to announce the quarterly release of Unity Admin 1.3, the admin portal to our employee news mobile app. The new additions are aimed at significantly benefitting content administrators and communications teams. This release introduces a number of exciting features, placing a strong emphasis on user-friendliness and enhanced reporting capabilities.
Here is an overview of the main new features in Unity Admin 1.3:
1. Overhauled navigation menu: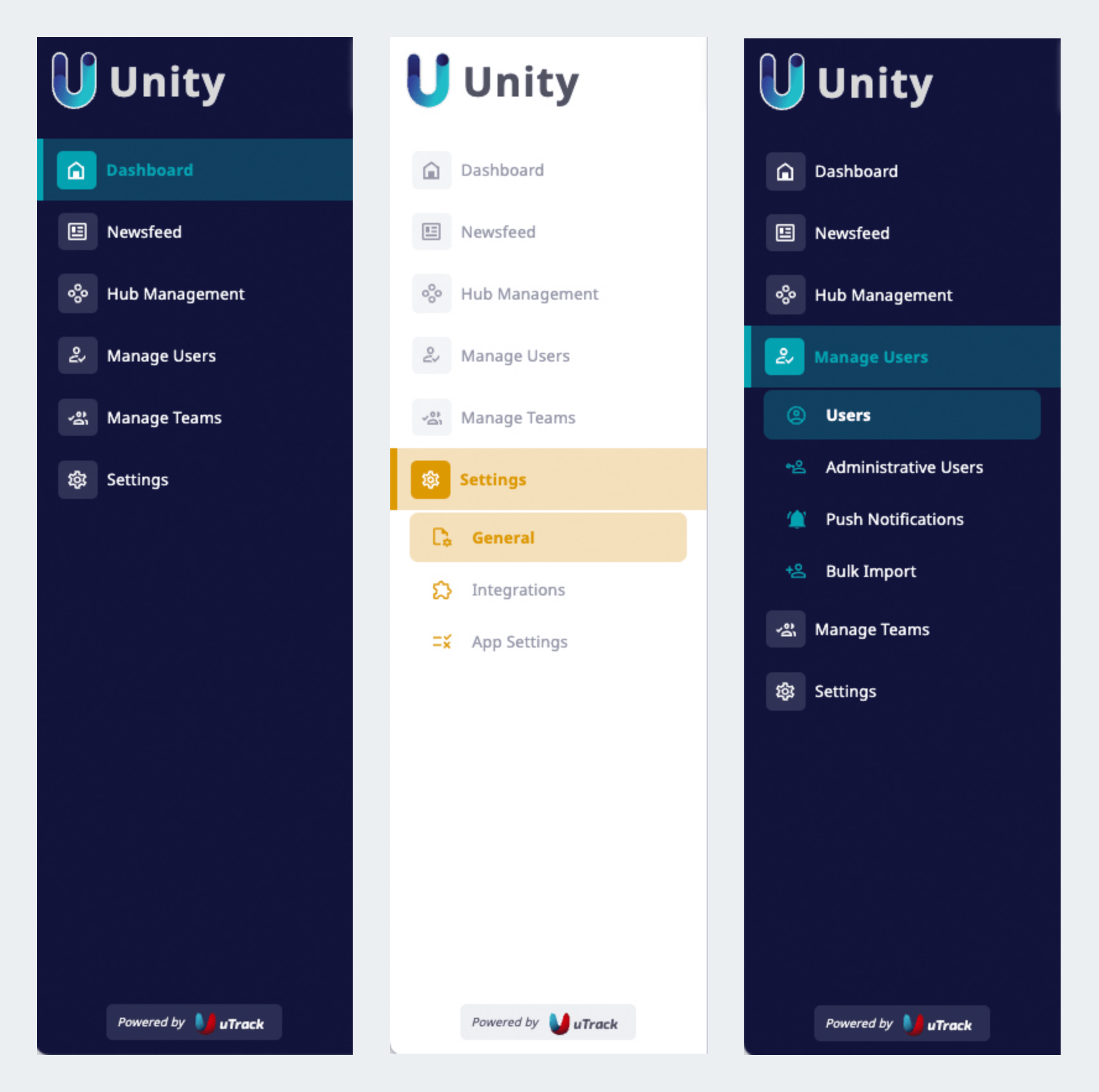 Unity Admin 1.3 has undergone a major overhaul of its navigation menu. Efficient navigation within an app is critical for a seamless user experience. The updated menu design ensures intuitive browsing, making it easier for content administrators to locate and access desired features.
2. Top 10 articles on dashboard and historic data: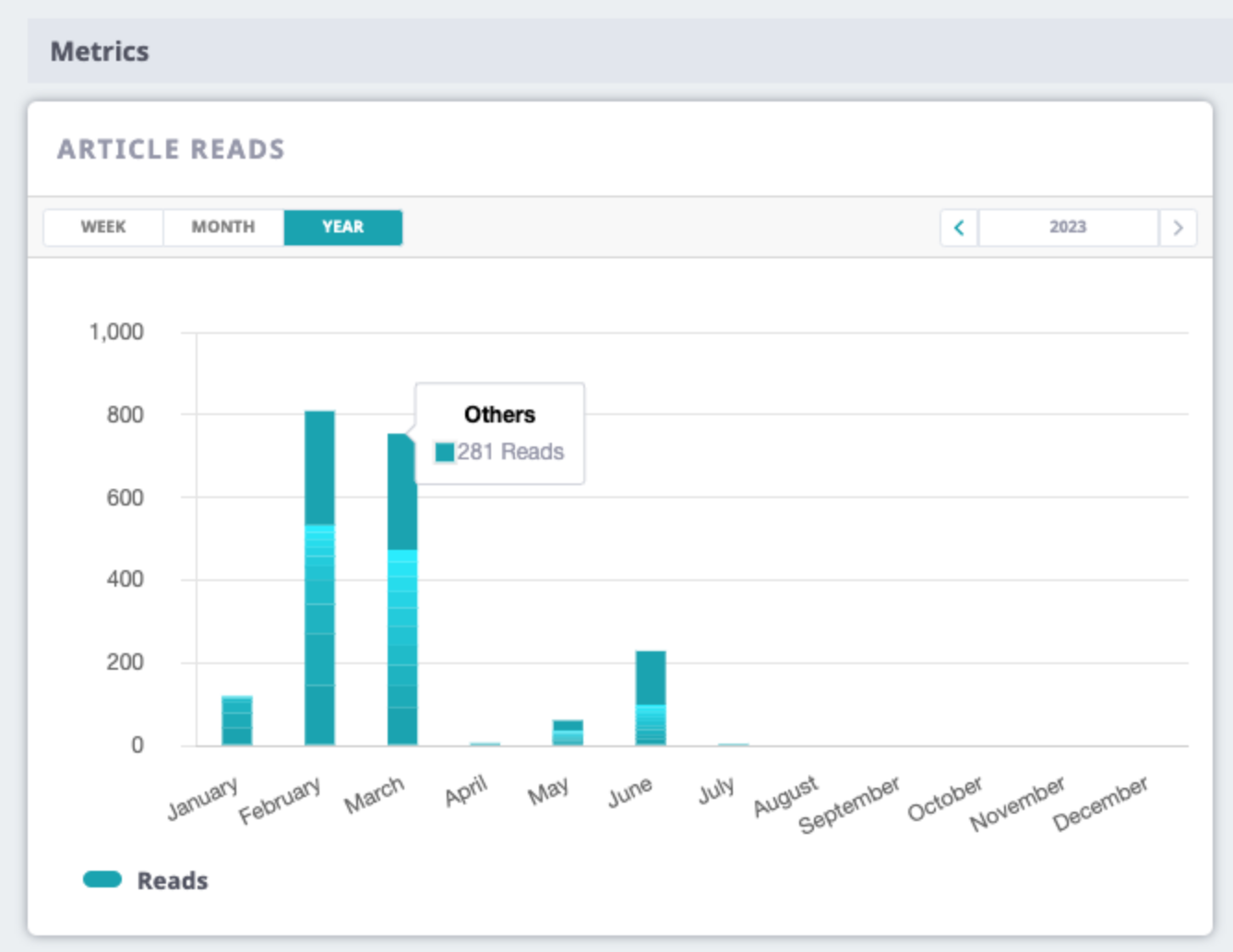 Unity Admin 1.3 introduces a dynamic feature that showcases the top 10 articles directly on the dashboard. Content administrators can easily highlight which company news articles are gathering the most interest and engagement from employees. Another powerful feature of the dashboard is the inclusion of a historical data, allowing content administrators to access data from previous weeks, months, or years. This functionality empowers users to quickly gauge engagement trends over different time periods and optimise the content strategy accordingly.
3. Advanced filters and data exporting:

Unity Admin 1.3 introduces advanced filtering options that provide users with granular control over data analysis. Administrators can now apply multiple filters simultaneously, refining search results to specific criteria. These results can be exported as CSV or JSON formats and fed into external tools or platforms for further analysis, generating comprehensive reports or integrating with existing systems. By gaining an understanding of a variety of KPIs, comms teams can make data-driven optimisations of communication campaigns.
Conclusion
The Unity Admin 1.3 quarterly release enhances content management for admins and comms teams. With a revamped navigation menu, highlighted articles on the dashboard, and advanced filtering and data exporting capabilities, it enables streamlined workflows, optimised content strategies, and data-driven decision-making.
To find out more, request a demo.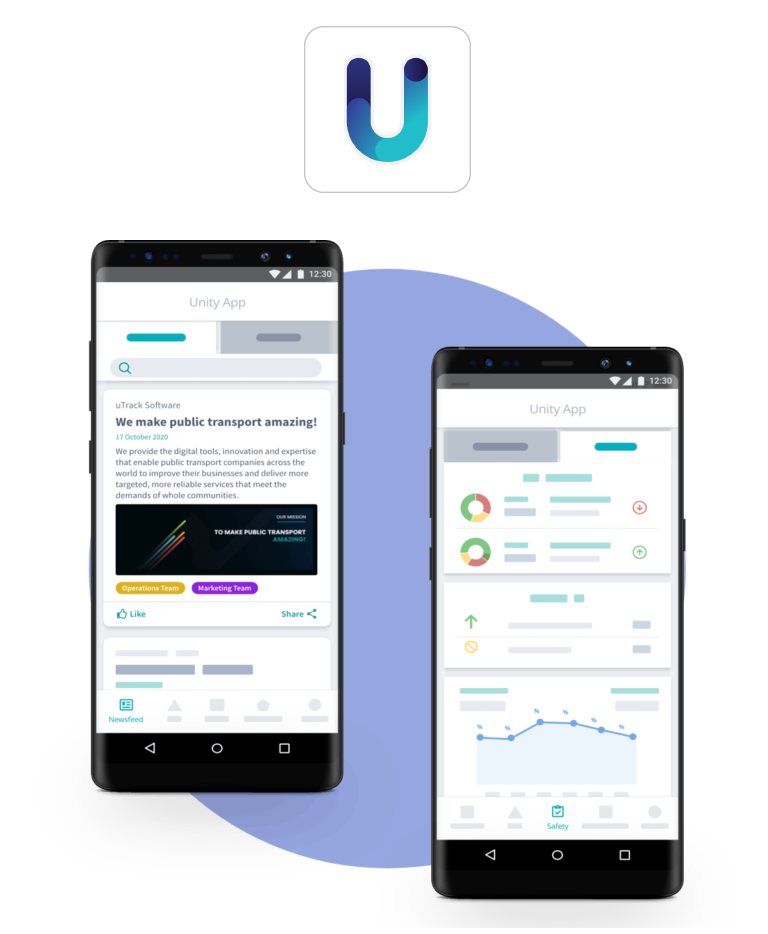 Unity
Customer-like experiences to connect drivers and staff near, far or whenever they are.