As another academic year begins, we all wonder where the summer went and what happened to the weather in July & August. Fortunately (or unfortunately for those without air-conditioning in their Schools) a return to school appears to inspire a change in the weather and September has started with some potentially record-breaking temperatures.
This time of the year sees a noticeable increase in morning traffic around our cities, towns and villages due to the inevitable morning and afternoon schools runs. Just another reason to get more students walking, cycling or using the school bus.
At uTrack September is one of our busiest months with School Start. Our Service Desk dealing with extra volume of tickets with the onboarding of new students, our product team validating all those changes made during the quieter summer months are working to expectations and our Customer Success Managers helping the Schools and Transport providers maximise the new features/improvements to make their lives easier during this particularly stressful (and exciting) time.
Friends and parents reunited at the school gate or morning bus stop. Students making sure they've got the right stop and pick-up time, wondering if they're going to see the same driver as last year.
It can be quite a stressful period for Schools and Transport Administrators, dealing with parent queries about their child's bus route, new drivers learning their routes, arrival delays in the morning and delays with afternoon departures.
Rest assured we're working hard at uTrack to bring you the latest technology innovations to support you dealing with these challenges and look forward to collaborating over the rest of the 2023/2024 academic year.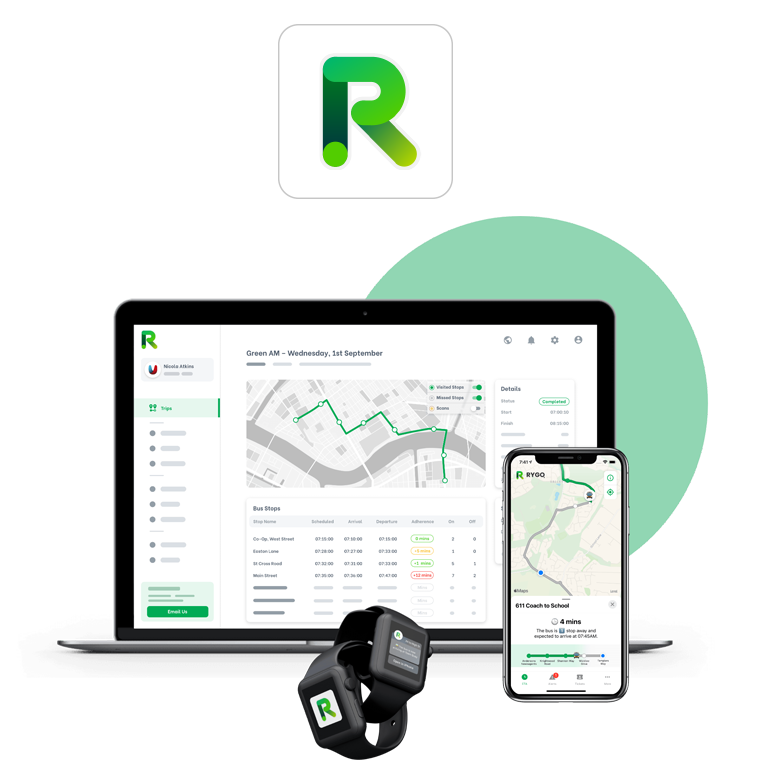 Rygo
Passengers can track their school bus and operators can take the complexity out of route planning.